May 23, 2008 § Leave a comment
It wasn't an extravagant affair if you're wondering. But it really lifted my spirits after a horrid morning (I'd rather not talk about it). My fashion show was actually a project for school, everyone in year 9 did a Independent learning project which was a semester long project and you could choose to do anything, so obviously I held a fashion show and I made everything in it, without patterns.
I made 12 garments mostly skirts and dresses. It sounds easy doesn't it? Well it wasn't, many schools have fashion or textiles as a subject (but my school doesn't) and yes, they hold annual or end of semester fashion shows but each student  only makes about 1 or 2 garments and they get class time to do it. Whereas I only had 2/3 of a semester and I had to do it all at home, in my own time (trying to cram it in with all the Mac.Rob homework). Also unlike the schools I didn't have a teacher or a sponsor to help me, I did everything on m own, the fabric and thread came out of my own money.
Now more about the actual show, it was yesterday (Friday the 23rd) during lunchtime at school and I only had 15 minutes to prepare it because there were classes held in the hall. I had to move all the chairs back and facing into the runway, put the outfits on the chairs, and sort everything else from lights to curtains. My models didn't start arriving until the audience filed up the room but they were all fabulous! I was really nervous because there were quiet a lot of people there.
The show started 20 minutes late because I had to tell the models how and where to walk and running them through the process, I was running around like a crazy woman! I can't really describe the show to you since to be it was a giant blur of tying belts, zipping girls into dresses and pushing girls out. IT WAS SO HECTIC! One of my models Sam couldn't find her 3rd outfit so she had to walk out in the same black skirt twice (hahah) and Kylie couldn't zip her white dress up… nor the dark blue one. I had my friend's friend take photos but she didn't really know how to work my camera. So after the show I took some more pictures and they say pictures speak a thousand words so here they are.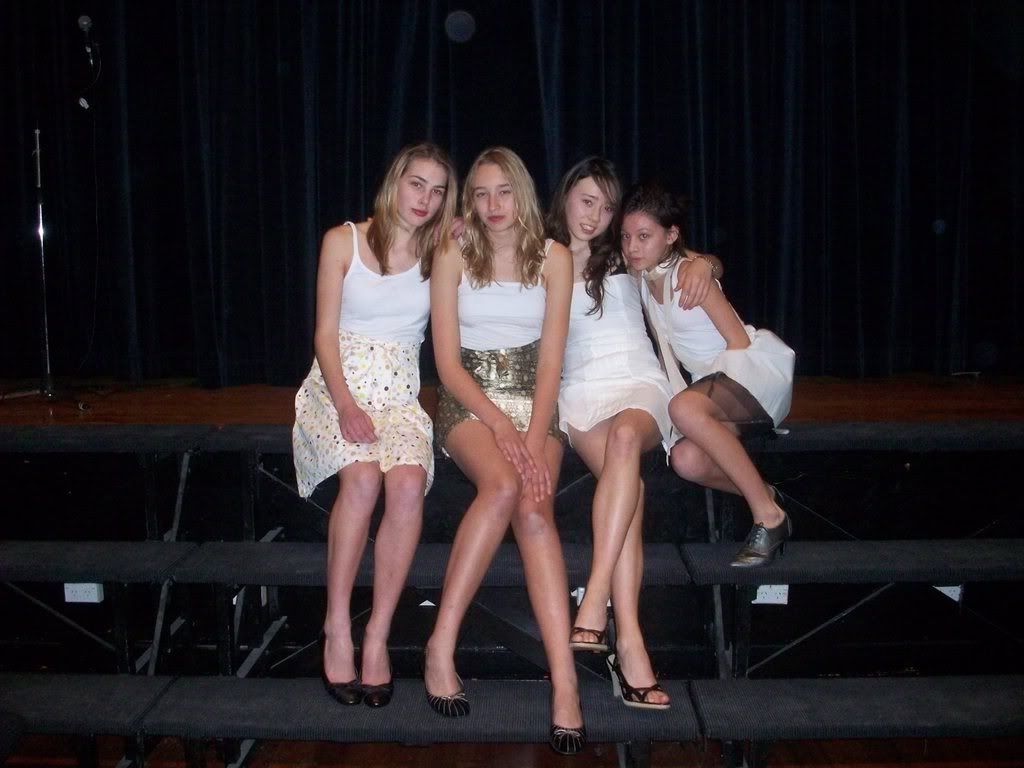 Xxangela
PS. A big thank you to all of my models!