Master of shoes
May 12, 2008 § 6 Comments
After a whole week of watching sex and the city (seasons 1 & 2) it prompt me to think, if Jimmy Choo and Manolo Blahnik were the kings of shoes in the 90′s, who is the king/queen of shoes now? Is it still the same? Or has the crown been passed on?
If I was to choose this would be my shortlist -
(the shoe in the picture is not necessarily my favourite)
Christian Louboutin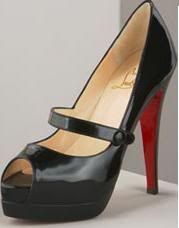 Classic, chic and there's one for every occasion.
Miuccia Prada for Prada and Miu Miu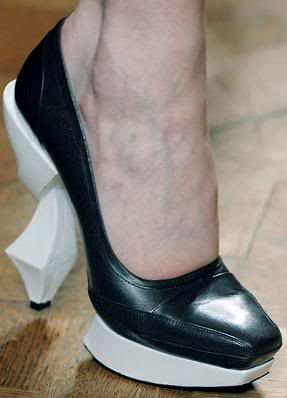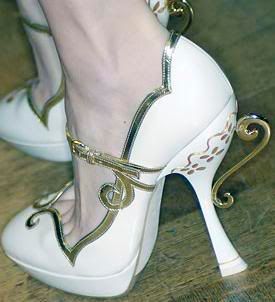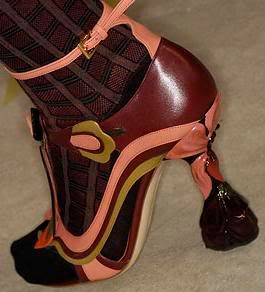 Artistic heels, creativity to boot and a fairytale shoe. What more could you want?
Marc Jacobs
Oh this was the weird heel to end all weird heels! I don't know what goes on in MJ's mind but I don't care, this was just so fantastic!
Fridda Gianni for Gucci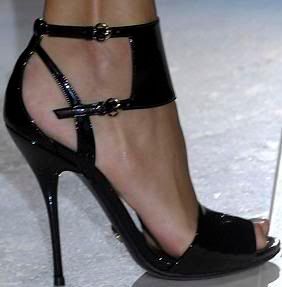 Like sex on feet. Ok that was lame but you know what I mean. So sexy!
John Galliano for Dior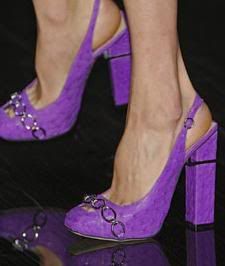 No matter what season the shoes were feirce and structural
Dean and Dan Caten for Dsquared
So high, so sexy, so DSquared!
honorable mention
Balenciaga fw07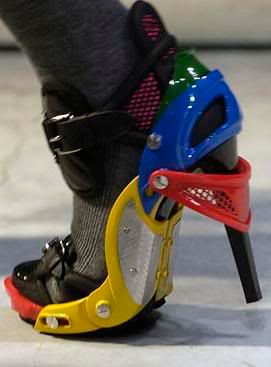 Remember this? Wasn't it cool? Lego on your feet! A child's love.
xx angela
pictures thanks to http://www.neimanmarcus.com/ and http://www.style.com/
§

6 Responses to Master of shoes