Alas the new haper's bazaar comes out!
May 19, 2008 § 1 Comment
Every month I look forward to buying my issue of Haper's Bazaar, but this month I was especially keen. I caught the early train to school just so I could get it. To my surprise the newsagents was not open yet, but through the window I could see the June/July issue shining like a beacon of light! I yelped like a crazy girl would in love with a magazine and got several weird looks from commuters coming out of the nearby train station. But I didn't care.
After 15 minutes of waiting, the newsagent finally opened its doors and I ran in like you saw on TV when the Stella McCartney for Target line came out and grabbed my copy of Haper's Bazaar. I read it straight away and forgot to get my free mascara!
The issue was just superb! I loved everything about it. Especially the photography on page 94 in the Bazaar style section, called red delicious. It's a picture of a bejeweled hand squishing pomegranate blended into an apple. Just so fantastic I could not draw my eyes from it.
Congratulations to Jamie Huckbody!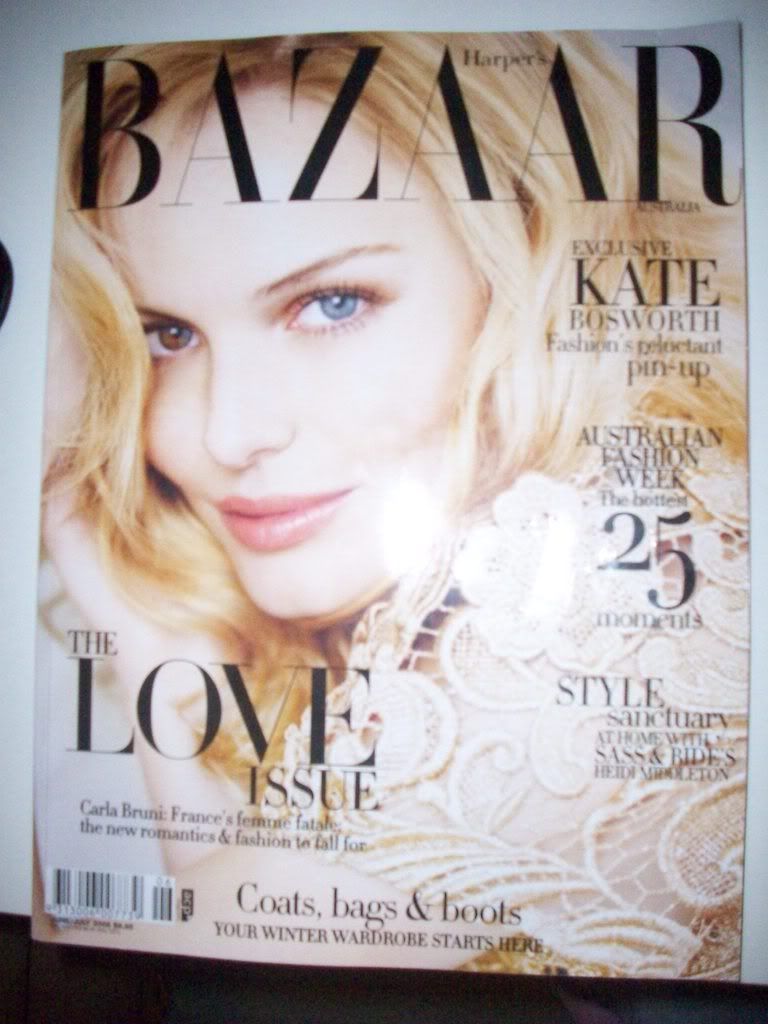 §

One Response to Alas the new haper's bazaar comes out!